We started this project as a potential flip, but quickly after working on it, I knew this was going to be my next home. I had been drawing up plans to add on to our current house...for years. First it was going to be a simple master suite added on to the back, but then I realized I wanted more living space so I added another floor to it. We were so close to starting that addition when Terrace became available. I pretty much fell in love with the windows and the larger sized yard, especially since we have two Great Danes and a baby on the way (who is now here)! So we tossed the addition plans and set forth designing Terrace to our specific taste, rather than a flip!
When renovating an old house, I feel like the kitchen design sets the tone for the rest of the house. I guess that old cliche saying "the kitchen is the heart of the home" is true. So I decided that was the best place to start!
I gathered up the pictures that inspired a lot of the design decisions in this kitchen. When looking at them as a whole, they look pretty un-related. So I pin-pointed the driving factors in each inspiration photo. To summarize, here are the main features I am going for:
DARK + MOODY! I painted my current kitchen/dining black and I love it. No all white kitchen here!
Modern with a traditional twist. I think the middle/top row picture captures that vibe perfectly. Also, the way the overlay detail runs across drawers/doors was a huge factor in my cabinet design. More on that later.
A little bit of color (green). If you know me personally, then you are probably aware of my love for everything black/white. I have been drawn to more color lately, which is WAY different for me. I'm going for it though!
Herringbone floors. Most of these images have them. And almost every other kitchen I was drawn to had them. Obviously I need them. They also play into that modern but classic/traditional look.
So let's recap the floorpan a little.
And show a little progress!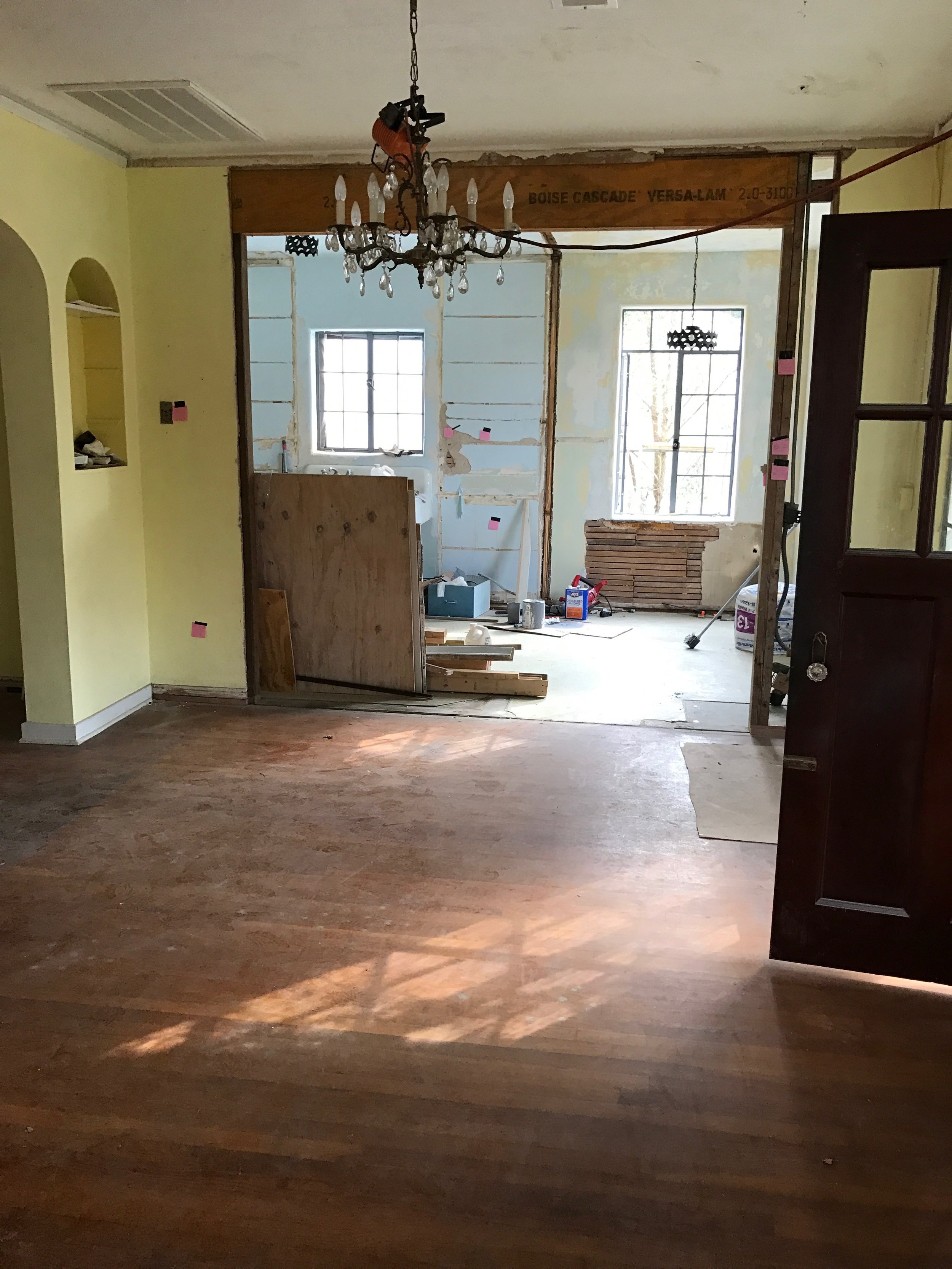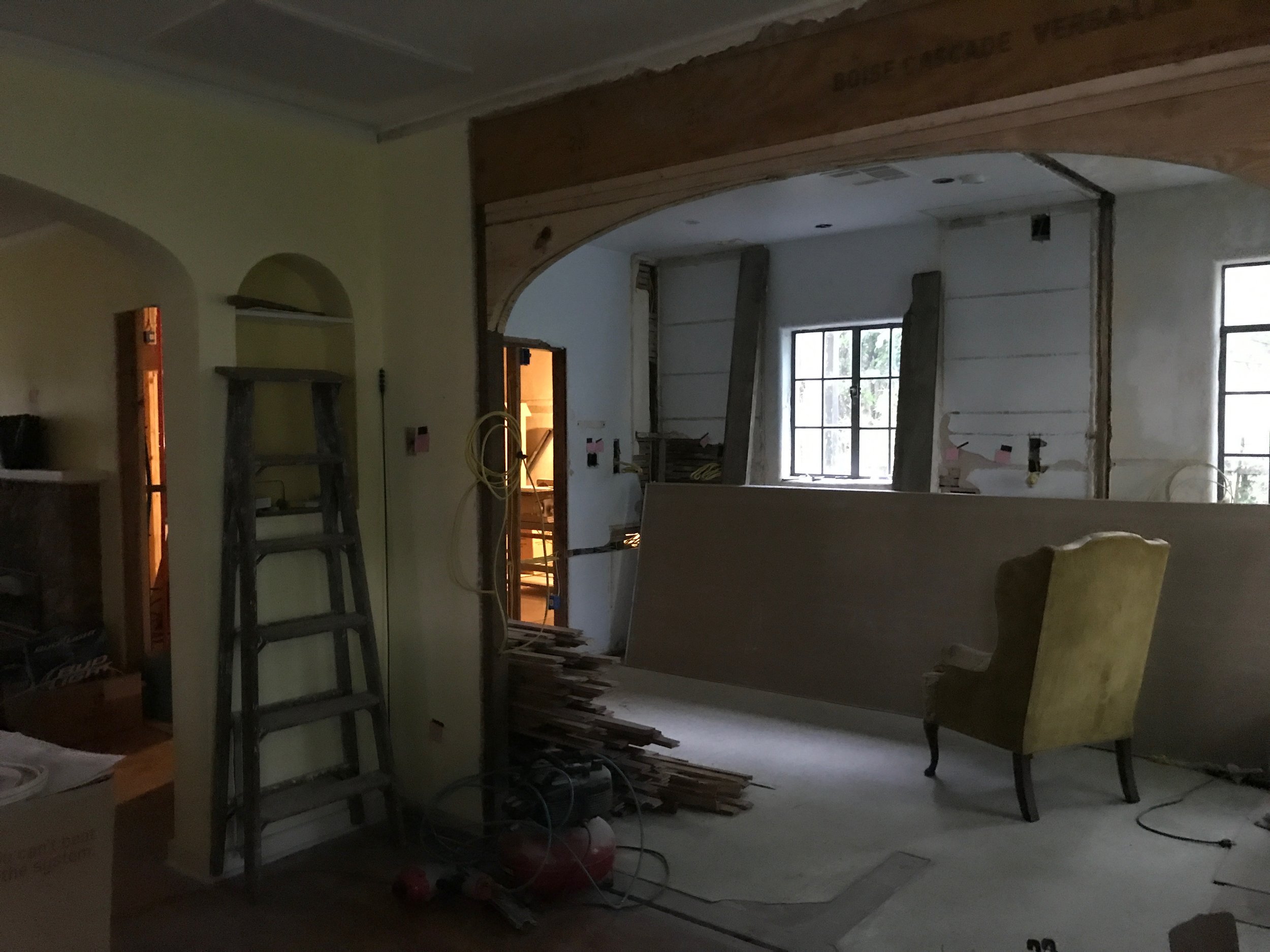 More progress pictures and finish selections coming up soon!
-Bridget